L585-1 Old Gringo Tyler Boots - Featured Old Gringo Boots for Women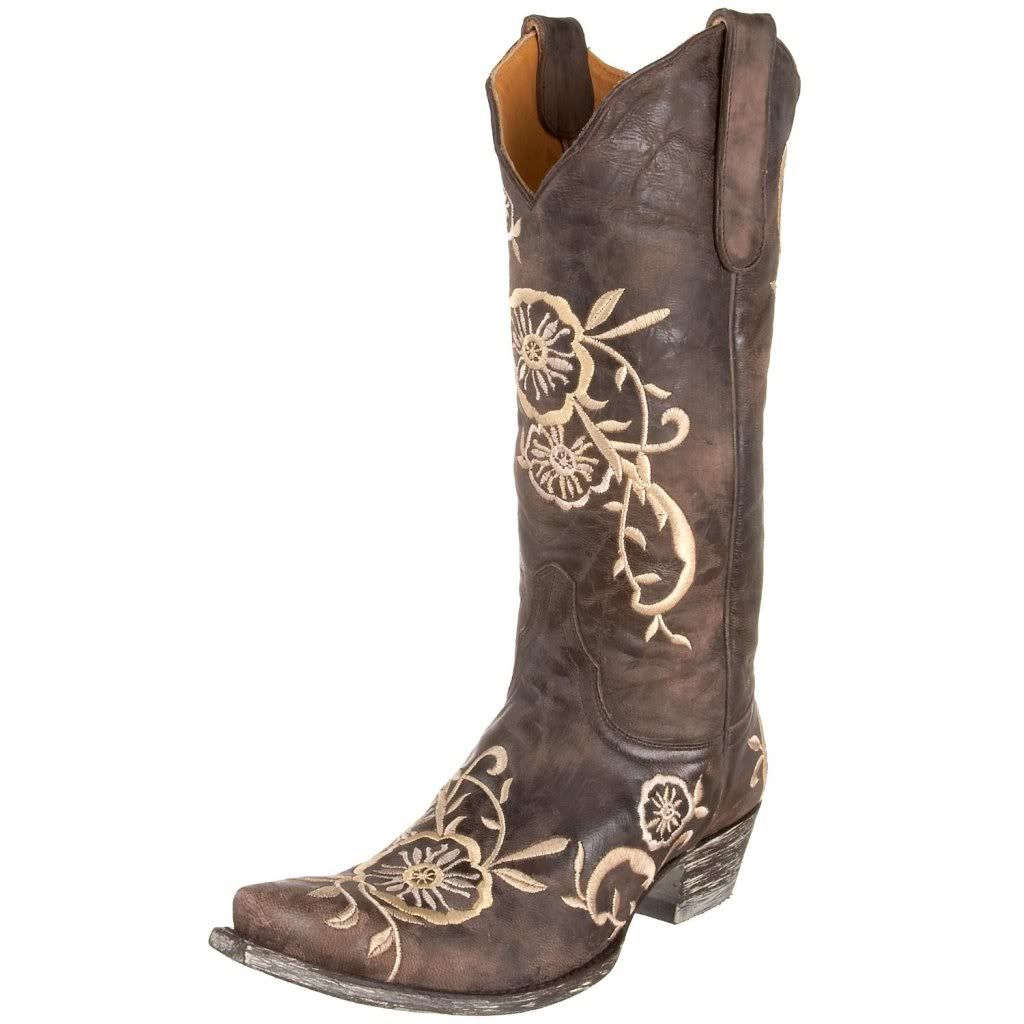 Buy it Online:
The Old Gringo Tyler L585-1 is one of the more recent boots for women from Old Gringo.
These boots have stunning embroidered detailing against a background of dark vintage leather. One of the most sought after and loved boots these days for ladies!
Product Info:
Dimensions:
Shaft height 13", heel height appx. 1 1/2", circumference 11"
Colors:
Single color available, shown in photo. (Dark brown leather, tan embroidered details.)
Details:
The Old Gringo Tyler is made with a hand-crafted leather upper with lovely floral detailing around the entire shaft of the boot, as well as on the vamp.
Leather upper, leather sole.
Like all other boots from Old Gringo, the Tyler goes through a painstaking 130 step process in its creation to ensure that this boot is as "close to perfect" for a western boot as possible, and women who own them can testify to this - once you own a pair of "Old Gringos," you never want to wear anything else. =)
Sizing Information:
This boot is known to fit true to size.
Reviews:
Click here for reviews on this boot
____________________________________________________